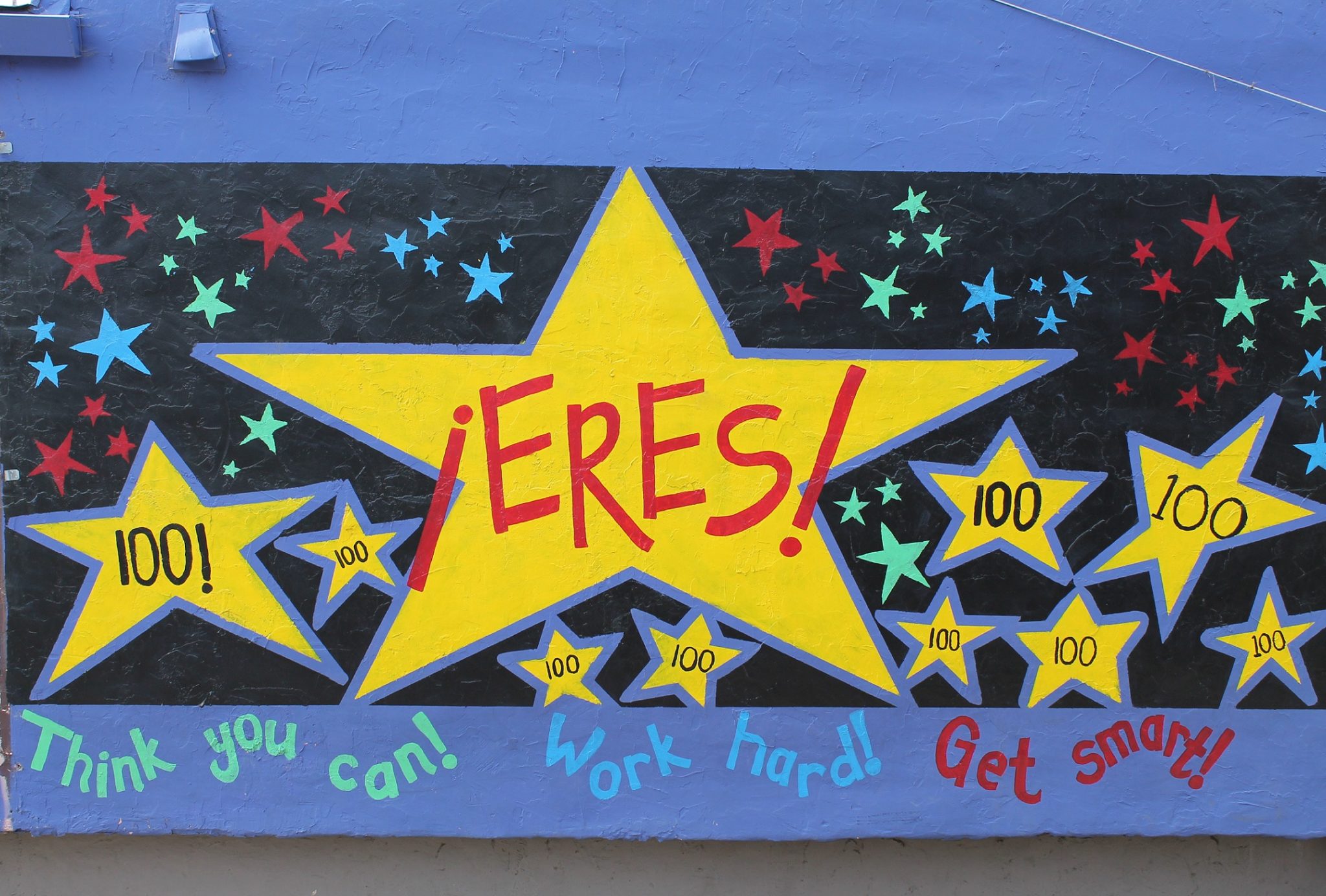 Open Letter from ERES Parents to OUSD
Open Letter from ERES Parents to OUSD

Dear OUSD Board,
Last week, Aspire ERES Academy closed its doors for the final time. We — as parent representatives of the entire ERES community — want to share what the experience has been like for our families.
After more than a decade of denying our families access to a facility that would meet our school's needs, in February 2021, you voted to deny ERES' ability to grow to meet community demand and become financially sustainable. You knew your decision would force our high-quality school to close, and yet you ignored pleas from family members, the Fruitvale community and elected officials to help the school stay open. In these final days, we want you to know how your decision has impacted us.
Confusion. Sadness. Rage. These are a few of the emotions we've been dealing with from our children; and as parents, we feel them too. Our children are experiencing a trauma — losing ties to people with whom they have built deep trust. This rupture of our children's safety net has caused them to develop anxiety about their school experience. At their new schools, will they receive the wraparound services that were available at ERES? Will they feel safe at school and find an adult they can trust? Will they make new friends? Will they experience bullying? Will the special education supports adequately address our diverse learners' needs? Despite significant research about our school options, you never know what a school is like until you've spent time there.
It's not just emotional challenges — it's logistical ones too. In many cases, those of us with multiple children were unable to secure seats for each of them at the same high-quality school. With work schedules and other family commitments, navigating multiple school schedules will become nearly impossible, creating potentially unsafe situations where our young children must wait to be picked up or navigate public transportation on their own. OUSD made too few accommodations in their enrollment and transfer process to assist us in securing seats that worked for our families.
Your motivations for this decision are clear — you were concerned about the district's finances while ignoring what's best for Oakland's families. By effectively closing ERES Academy, you tried to force our children into attendance at lower-performing district schools. But you miscalculated the decision-making power of our families. Fewer than one in five students from ERES will attend district schools next school year. The majority of us found other charter schools or have chosen to make the sacrifice to attend private schools or leave the district. What did you gain from ignoring parents' voices to advance your anti-charter agenda?
This experience has enlightened our families about how power is held and how decisions are made. It was clear that our voices were never truly listened to, but that won't be true forever. Even though ERES is closing, we're paying more attention than ever and we are ready to fight for our communities to demand accountability from this board. And if that accountability doesn't come immediately, we're ready to organize at election time.
Aspire ERES Academy has been a pillar of the Fruitvale and it's difficult to believe that it will no longer exist in just a few days. Our deep sadness over our school closing is coupled with an even deeper conviction that no other Oakland family should experience what ours did this last year. We will continue to stand up for Oakland's children to ensure each of them has access to the high-quality education they deserve. We're ready to do that in partnership with the OUSD board, or in spite of it.
Signed,
Reyna Morales, ERES parent to two rising 6th-grade students
Lucy Paredes, ERES parent to rising 3rd, 4th, and 6th-grade students
Francisco Rodriguez, ERES parent to rising 3rd, 4th and 6th-grade students
Maria Sanchez, ERES parent to a rising 3rd-grade student
Monica Torres, ERES parent to rising 2nd and 6th-grade students
---
Estimado Consejo de OUSD,
La última semana Aspire ERES Academy cerró sus puertas por última vez. Nosotros, como padres representantes de la comunidad ERES, queremos compartir cómo ha sido la experiencia para nuestras familias..
Después de más de una década de negar a nuestras familias el acceso a una instalación que satisfaría las necesidades de nuestra escuela, en febrero de 2021, votaron a favor de negar la capacidad de ERES de crecer para satisfacer la demanda de la comunidad y volverse financieramente sostenible. Sabían que su decisión obligaría a cerrar nuestra escuela de alta calidad y, sin embargo, ignoraron las súplicas de nuestras familias, la comunidad de Fruitvale y los funcionarios electos para ayudar a que la escuela permaneciera abierta. En estos últimos días, queremos que sepan cómo nos ha impactado su decisión.
Confusión. Tristeza. Furia. Estas son solo algunas de las emociones con las que hemos estado lidiando con nuestros hijos y, como padres, también las sentimos. Nuestros hijos están viviendo un trauma: están perdiendo los lazos con las personas con las que han construido una profunda confianza. Esta ruptura de su red de seguridad les ha hecho desarrollar ansiedad sobre su experiencia escolar. En sus nuevas escuelas, ¿recibirán los servicios integrales que estaban disponibles en ERES? ¿Se sentirán seguros en la escuela y encontrarán un adulto en quien puedan confiar? ¿Harán nuevos amigos? ¿Sufrirán acoso escolar? ¿Los apoyos de educación especial abordarán adecuadamente las diversas necesidades de nuestros estudiantes? A pesar de la investigación significativa sobre nuestras opciones escolares, nunca se sabe cómo es una escuela hasta que no ha pasado un tiempo allí.
No se trata solo de desafíos emocionales, también se incluyen las logísticas. En muchos casos, las familias con varios hijos no pudimos asegurar asientos para cada uno de ellos en la misma escuela de alta calidad. Con horarios de trabajo y otros compromisos familiares, navegar por múltiples horarios escolares será casi imposible, creando situaciones potencialmente inseguras en las que nuestros niños más pequeños tendrán que esperar a que los recojan o navegar por el transporte público por su cuenta. OUSD hizo muy pocas adaptaciones en su proceso de inscripción y transferencia para ayudarnos a asegurar asientos que funcionaron para nuestras familias.
Sus motivaciones para tomar esta decisión son claras: estaban preocupados por las finanzas del distrito mientras ignoraba lo que era mejor para las familias de Oakland. Al cerrar ERES Academy de manera efectiva, esperaba obligar a nuestros niños a asistir a las escuelas del distrito de bajo rendimiento. Pero calcularon mal el poder de decisión de nuestras familias. Menos de uno de cada cinco estudiantes de ERES asistirá a las escuelas del distrito el próximo año escolar. La mayoría de nosotros encontramos otras escuelas autónomas o hemos optado por hacer el sacrificio para asistir a escuelas privadas o dejar el distrito. ¿Qué ganaron al ignorar las voces de los padres para avanzar en su agenda anti-charter?
Esta experiencia ha iluminado a nuestras familias sobre cómo se ejerce el poder y cómo se toman las decisiones. Estaba claro que nuestras voces nunca fueron realmente escuchadas, pero eso no será cierto siempre. Aunque ERES está cerrando, estamos prestando más atención que nunca y estamos listos para luchar por nuestras comunidades para exigir responsabilidad de esta junta. Y si esa responsabilidad no llega de inmediato, estaremos listos para organizarnos para las próximas elecciones.
Aspire ERES Academy ha sido un pilar para la comunidad de Fruitvale y es difícil creer que ya no existirá en unos pocos días. Nuestra profunda tristeza por el cierre de nuestra escuela se combina con una convicción aún más profunda que ninguna otra familia de Oakland debería vivir lo que la nuestra vivió el año pasado. Continuaremos defendiendo a los niños de Oakland para asegurarnos de que cada uno de ellos tenga acceso a la educación de alta calidad que merecen. Estamos listos para hacerlo en sociedad con el distrito y el consejo de OUSD, o a pesar de ello.
Firmado,
Reyna Moralez, madre de ERES a dos estudiantes que avanzan al 6-grado
Lucy Paredes, madre de ERES a tres estudiantes que avanzan al 3, 4, y 6-grado
Francisco Rodriguez, padre de ERES a tres estudiantes que avanzan al 3, 4, y 6-grado
Maria Sanchez, madre de ERES a un estudiantes que avanzan al 3-grado
Monica Torres, madre de ERES a dos estudiantes que avanzan al 2 y 6-grado